While it has been a year since I have been working from home due to covid, I have been investing in a good WFH setup much earlier than that. The productivity improvements by just having a dedicated space to sit and do your work at home is highly underrated.
So here goes the detail of stuff that helps me work better
PS: some links below are referral links and i make a small commission for qualified purchases

The Sitting Desk: This is perhaps one of my best investment yet. I got it made a few years ago.
My main specifications were:
It should be longer than normal( I like to have books and reading material also on the table)
Specific design(see the whites)
No annoying leg support that most desks in the market had. They are a nuisance for slightly taller people
---
The standing desk setup: This is new. I figured the best way to have any standing time is if I take some meetings standing. Unfortunately most standing desks are either super expensive, or just not ergonomic. I also did not want to give up on my existing desk.

The key to a good standing desk is to have the monitor at your eye level and your arms at 90%, very similar to how it should be when you are sitting.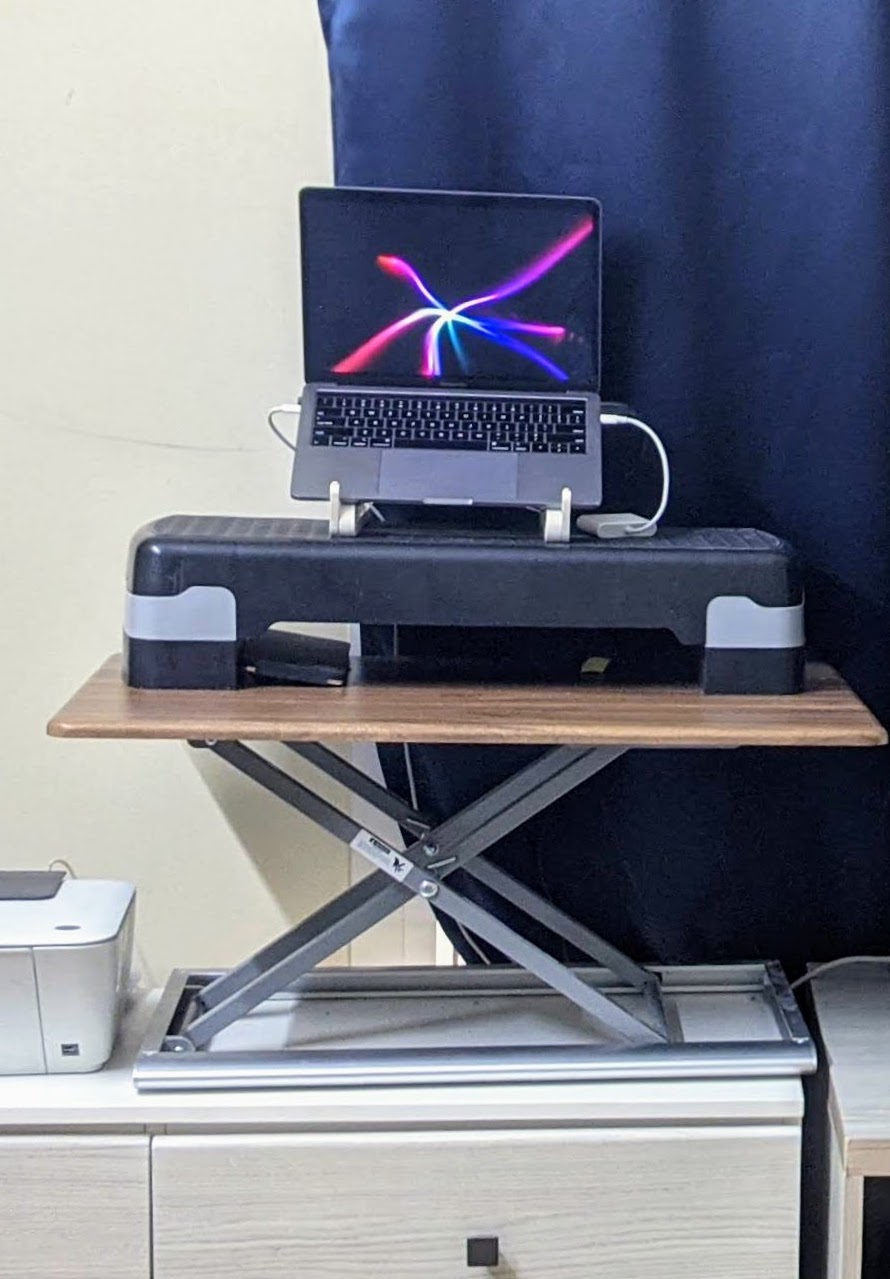 My standing desk comprises of :
Standing desk converter (I use this one) : I keep this always raised. It turned out to be much more sturdier than I thought and flexible height means I can adjust it just right.
– On Top of it is your stepper used in Gyms ( i once exercised 🙁 )
– a laptop stand( I use this one)

While this looks a lot, this gives me a comfortable standing posture. I can stand straight and type without straining my neck or my back
---
My Monitors
I primarily only work on my monitors and my laptop is only used when I am away from my desk or taking a standing meeting. I love keeping one monitor vertically as it helps me read long documents better, or open multiple windows together.
I use Samsung's curved monitor for my primary work. I love the curved monitor so much that I don't think i would go back to flat ones any time soon. Also it seems curved monitors are better for your eyes.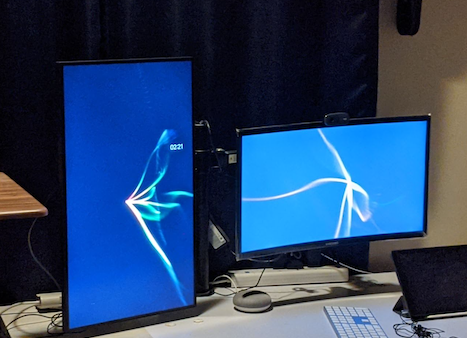 I also use Amazon basics monitor arms that can connect to my table without any drilling. I can shift it relatively easily to any side of the table. Monitor arms not only save space, they also allows me to put one of my monitors in a vertical position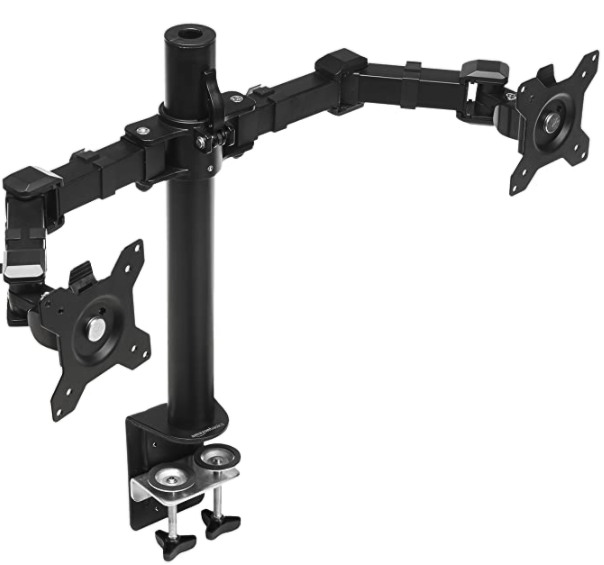 ---
Chair: I use a gaming chair by Greensoul. I assumed that gaming chairs should be super comfortable because gamers spend a lot of time sitting, but after using it for a year I think its not the case. It is a decent starter chair, but I am thinking of upgrading. Suggestions welcomed (Update: It seems they updated the lumbar support in the new model)
---
VC setup
My entire setup is fixed and I do not move around the laptop much, as a result I cannot use my laptop for my calls.
Also if you are using a monitor, and stare at it during a video call, it can be super distracting or annoying for the other person.
As a product manager, making at-least some personal connection is super critical and hence investing in a decent VC setup can go a long way (In budget)
Video: Logitech portable webcam this is attached to my primary monitor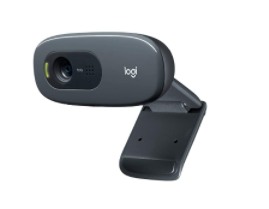 Microphone: I use and a Ahuja MTP-20 wired unidirectional collar lavalier mike , which is attached directly to my Macbook. While the Logitech webcam comes with an inbuilt microphone, it's voice capture is not that great. A cheap Lavalier microphone can work wonders. I use this unidirectional one that cuts out any background sound such as a running fan. Also, since it is wired, its pretty economical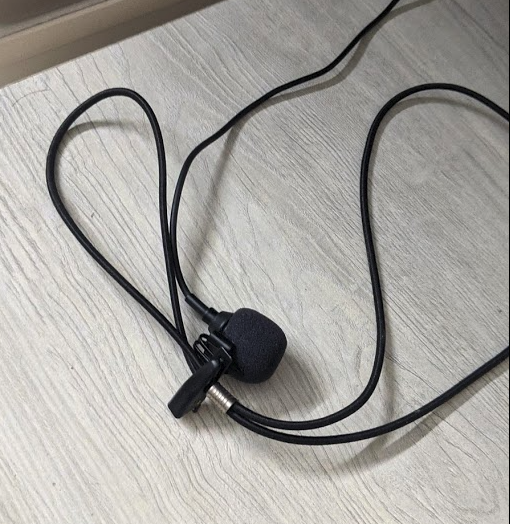 Sound: Macbook Pro built in

A note on using bluetooth devices
I did experiment with a bluetooth setup for both microphone and speakers, but there was always this slight lag that made conversations unnatural. I recommend against using any bluetooth device for audio in or out.
---
Mesh Wifi: My life has been different pre and post mesh wifi. It has been the single best upgrade I have done to my home office setup. I use Deco M4.
See below the speed tests before and after mesh.
Directly from router Wifi: 22Mbps
On mesh: 160Mbps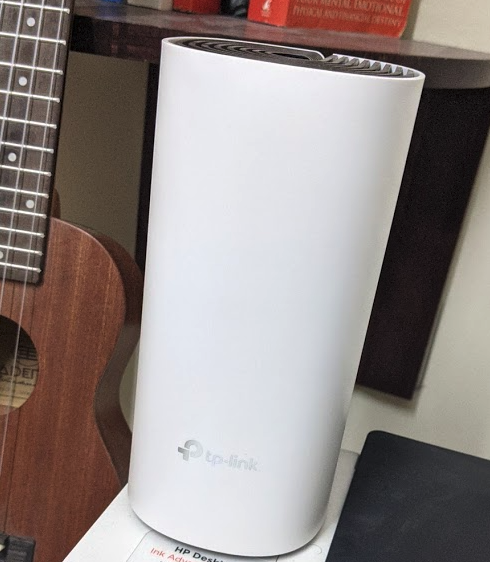 Deco M4
---
Keyboard and Mice: Apple original Keyboard and Magic Mouse. If you are using a mac and can afford it (or your company pays for it), I recommend just closing your eyes and going with apple original. They not only work well, but also support all kinds of apple specific gestures, especially when it comes to the mouse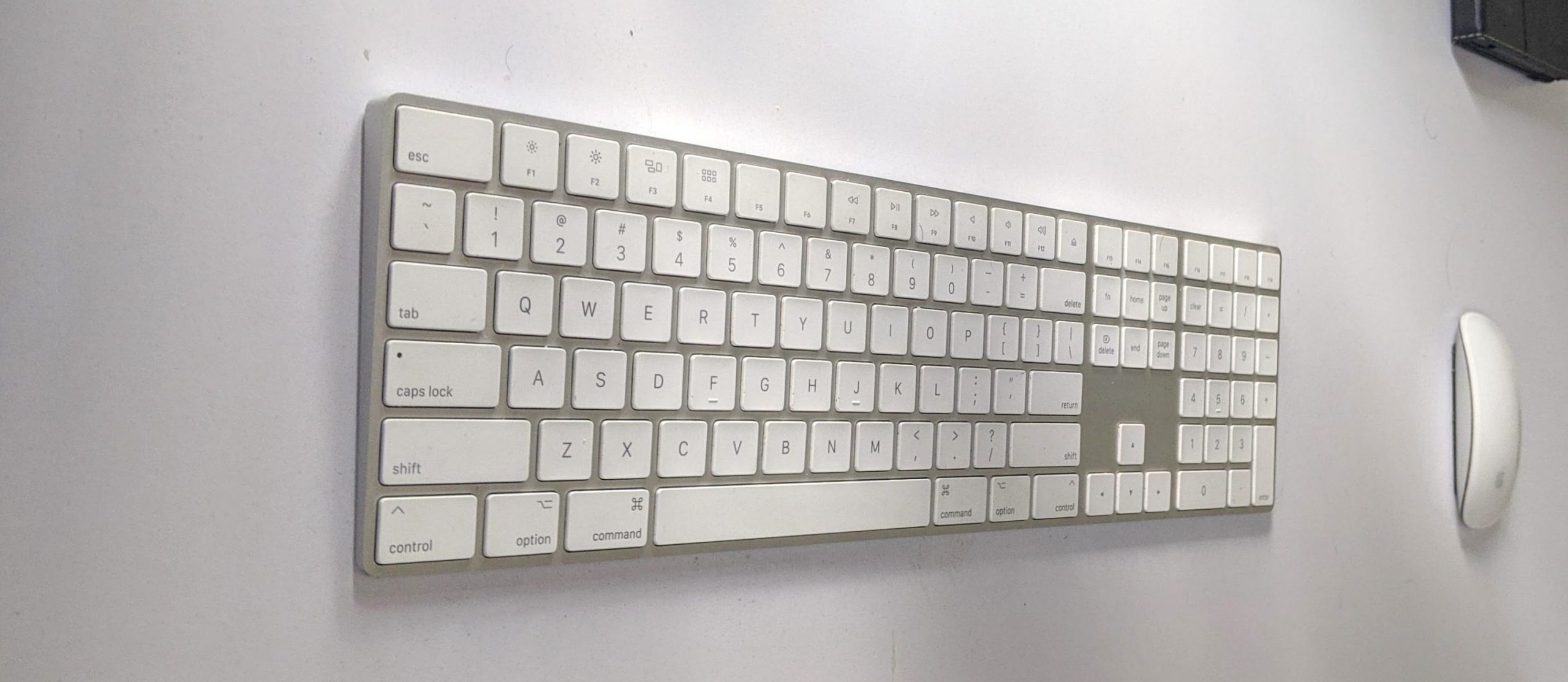 ---
Other stuff

Wire organisers, lots of them to keep the wires always in place and mostly out of sight. I even created a charging station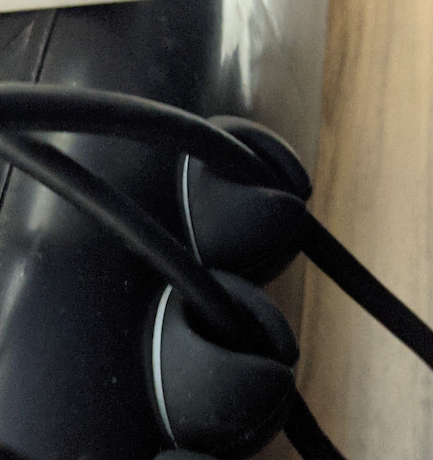 Amazon basic lamp: Not only it looks cool, its great when you want to work in a yellow light during the night. Its rechargeable so no need to keep it plugged in. Really handy if you want to read a book on the desk.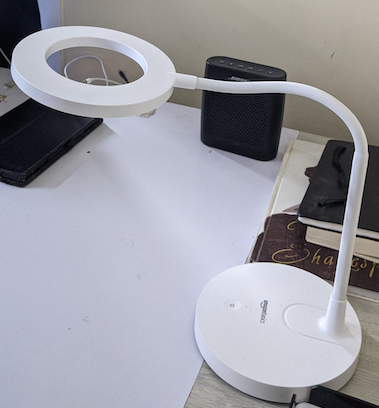 Blackout Curtains: My desk faces the window, and while it is great to look out, during sunny days the brightness was way too much. My eyes started hurting trying to adjust to two different light sources.
I use these ones by Armenia Hague. Mine are fairly economical and work really well. I barely notice even if its super bright outside.( See images below)


Smart bulb directly on top of my desk, connected to my google mini. Its fun to ask the assistant to switch off the lights. I use Tplink smart light