khushiyon ka intezaar kar rahe ho?
Ek din baitha tha yun hi
kar raha tha taiyari ,kai dino se ek badi khushi ka intezaar tha
soch raha tha ,kya kya karoonga jab wo aayegi,
naachoonga,gaoonga khoob dhoom machaonga
fir achanak darwaze par dastak hui
meine pucha kaun hai
Wo boli khushi,khushi hoon mein
haan thodi choti hoon,wo nahi jiski raah tum taak rahe ho
par hooon khushi hi, andar aa jaoon?
mein bola ruko zara,kuch kaam khatam kar loon
us badi khushi ke aane ka intezaam kar loon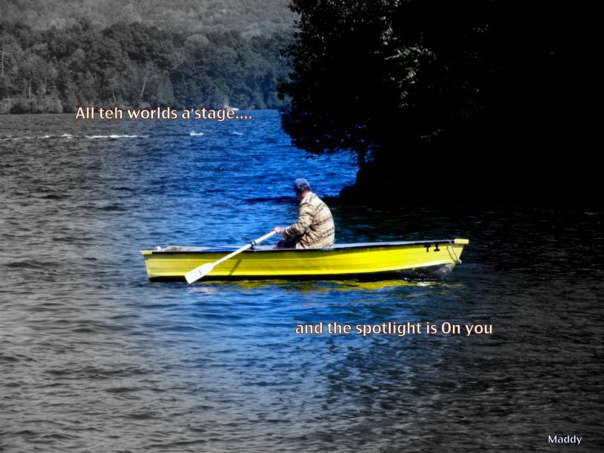 fir mein itna masroof ho gaya ki use bhool hi gaya
usne fir dastak di
boli,dahleez to paar karwa do chahe ghar mein jagah na dena
andar to aane do chahe swikaar na karna
mein kheej kar  bola,yaar tum pareshaan bahut karti ho , tum baad mein aana
,badi khushi ke swagat mein pakwaan banane hain
bahut kaam abhi baaki hain
kai intezaam abhi baaki hain
choti khushi boli, mein to roz aati hoon, din mein kai baar ,tum hi darwaza nahi kholte
ab nahi aaongi,kehkar wo pair patakye hue bache ke jaise chali gai
kai baras beet gai ,badi khushi nahi aai
pakwaan kharaab ho gaye,deewaron ka rang feeka  pad gaye
dil jaise taras gaya uske intezaar mein
par badi khushi nahi aai
Ek din sapno mein mila us badi khushi se
to pucha, tum mere ghar kyon nahi aai
meine khoob taiyari ki thi tumhare aane ki
pakwaan banaye,sapne bune,ghar sajaye
wo boli–are tumne pehchana nahi ,aai thi,kai baar aai thi par tab mera kad shayad chota tha.
tumne aane nahi diya, par kisi aur ne khuli baahon se apnaya
dekho aaj kitni badi ho gai hoon
ye sunte hi mein paseene paseene hokar uth baitha,bhaag kar darwaza khola par koi nahi tha
Aaj mera dil aur darwaza dono khule hain
par koi dastak nahi karta , koi dehleez paar karne ki zid nahi karta
koi dastak nahi karta