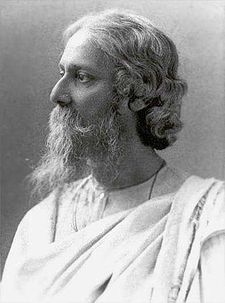 I love stories, who doesn't ?I remember as a kid I used to finish my Hindi and English books even before the classes start. No ,I was not a nerd and neither was I a topper in my school. I was an average student who loved stories,especially short stories.
I remember NCERT textbooks on science started a new trend of publishing biographies of scientists along with their works and i used to spend hours ,even on the night before an exam, reading those biographies.
All stories at some level did impact me and i am sure most of you, only later did I come to know(realised) that many of those stories were actually writen by great writers such as Rabindranath Tagore.
One of his famous work was a short story "Kabuliwala" It is a story of Kabuliwala who befriends a little girl Mini and sees his own daughter in her.The story is narrated by Minni's father.
This story had no direct "moral of the story" theme and was not really about preaching anything, on the contrary the main character of the story "Kabuliwala" commits  a murder but story is not about all this,the story is about his love for minni,how he sees his own daughter in her and how he keeps a palm print of his daughter as a remembrance.
There are many touching moments in the story and the description of characters is so simple yet so vivid that you could actually imagine all characters and your imagination might not be very different from mine.
So here I present to you an audio of a story that is part of my childhood and possibly many others
Kabuliwala
[youtube http://www.youtube.com/watch?v=XvMXGUOqPPA]