This is new. I am writing a movie review..Woow cant move away from rhyming  ,,,can i?
Let me start by taking sides : I loved it :). Yes i loved it.
Beautiful picturization,amazing cinematography and the best part Ranbir kapur's Acting,not to forget the ever enchanting music of AR rehman.
——-Spoiler alert-don't read of you don't wanna know the story—–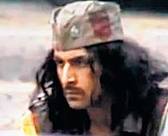 At the end of the day its a love story. A love story that develops from friendship.They fall in love when they realise they dont have to pretend in front of each other. Haters can go to hell , i loved this part. You love to be with person with whom you don't need to pretend , with whom you can share your dirty secrets, your fears, your wishes and basically be You. And if you find that person ,but go marry someone else, you are bound to miss it.Once you lived the free life you cant go back to pretension. And if you try ,let me say you are plain stupid
And thats the stupidity that this film revolves around, it depicts how the meteoric rise to fame also is not sufficient for a rock star to forget his love,to long for her. He can get any girl he wants but no he has already given his heart away. At the risk of sounding cheesy, he's truly in love. His success is incomplete without that one person and he cant celebrate it. He cant enjoy the success he fought for all his life because his heart longs for someone.You cant enjoy your success if your heart is not with your head.Any amount of fame, power success

may not be sufficient
It also shows how his music flows from his torn heart,again something we all can relate to. When the heart cries the words come out.
The best part of this movie was ranbir. Ranbir you simply rock. The way he switched between the simpleton JJ to Jordan was superb. Those minute reactions,that anger ,those small triggers,the dejection,the playfulness;every part was played to perfection.

Yes there are various loopholes such as, rambir's rise to fame seems a little too easy; ranbir's sisters role is not well defined;some people might find the ending abrupt ,though i loved it,subtle and powerful.But all these can be ignored, no film is perfect, neither is this one.The film portrays what it wanted to portray :the yearning of two lovers even when things are difficult,the way it effects their lives and the way the boundries between right and wrong are blurred .
If i would have to give it points ,i will give 4/5. Yes worth a watch 🙂
PS: NO I have not been paid to write this, i genuinely loved the movie and i am a Fan of ranbir's acting now