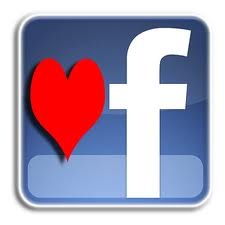 Scene 1:
Living room of a comfortable, upper middle class home. An old lady in her mid 50s is sitting on the sofa along with her husband . They have 3 visitors ,a mother father and son sitting  on the sofa right next to them.They all seem to be waiting for someone. The lady anxiously looks at her phone checking her facebook messages while her husband looks gloomy and sad, he is looking down and not able to face the  guests
Lady: She generally doesn't do this, she must have been stuck somewhere
Boys mother: That's ok, we will wait, traffic is bad
Lady: thanks, i hope shes ok
they proceed to some chit chat on how bad the traffic is, and  how the pollution is  making everyone allergic.The lady tells that she beleives pollution was the root cause of acne  and the boys mother seemed to agree
Boy: Your daughter knows that we were coming to meet her right
Lady: Oh yes she did ,see she sent me a message some time back
also if you are thinking we are doing anything against her wish, don't take any tension on that front, see her FB status update "Excited about tomorrow, big day" said the lady flipping her daughters face book update on her phone
Lady: shes very eager to meet you,i heard you guys are friends also on FB
Boy: oh yes , i sent her a request yesterday, she did accept it but we have not really spoken or chatted yet
Lady: Shes a very nice girl, very modern in outlook, upto date with the latest trends ,very sweet and talkative. She taught me how to use this stupid facbook also, and now we chat with each other mostly using this only…grinned the old lady marvelling at her technical accomplishments
Boys mother: That's v sweet, i could never get a hang of it, he(pointing to the boy) did try to teach me but somehow i dont like it. I still cant get my head around why would people share about what they feel on internet with others .This generation is beyond me
Boy: Oh come on mom, its not that bad
Boys Mother: Ahh, tell me whats this whole concept of Poke is that and insult or what?

Boy: Grinning..i dont know
Boys father: Oh let the new generation have fun, wen we were young  we romanced by sending scented postcards, these guys send emails ..time change
Boy:Scented postcards
Lady: Yes beta, you know uncle sent me 3 of them asking if i loved him. i finally said yes on the third one
Boy:3 postcards..that's it? that's easy ..your generation rocked
****light awkward and forced laughter******
*****the lady's husband doesn't laugh, hes just angry over something, he excuses himself for a moment and goes away*******
Lady: But Sapna is not so easy Nikhil beta, shes very choosy, scented postcards wont do, you will have to do a lot to keep her happy
Boy: Don't worry Aunty, but where is she?
Lady: I am worried too, where could she be, i sent her a message also, this is not very usual of her.But let me tell you when eh saw your profile, she was very excited, you were exactly what she was looking for in her husband, i am sure you both will hit off very well
Boy: Thanks aunty, i am eager to meet her now
***the lady's phone vibrates, she has received a message on facebook from sapna****
"Mom why are you doing this, please let them go, you know i cant marry"
****To be continued******
Why do you think sapna cannot marry?